Following grades of Cashew Nuts kernels: W180 / W210 / W240 / W320 / W450 / W500 - Rustenburg
Sunday, 11 June 2017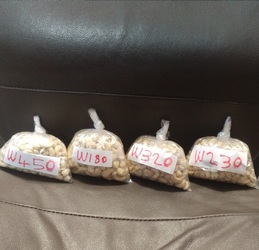 Item details
City:
Rustenburg, North West
Contacts

Nuts & Dairy Commodities

0786881952
Item description
We can offer the following grades of Cashew Nuts kernels below in Ton & Kg or as per the requirement of the customer/buyer. Specifications of our Cashew Nuts kernels are as per international standards.

W180 / W210 / W240 / W320 / W450 / W500

We can process bulk orders in shortest span of time with an assurance of timely delivery and to handle any misunderstanding contact us through phone: 0786881952 /email for quick quote.