Jeep Wrangler 2007, Manual, 3.8 litres - Rustenburg
Monday, 27 February 2012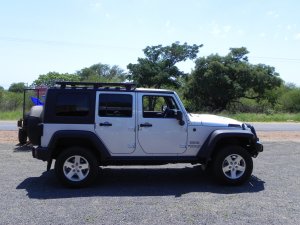 Item details
City:
Rustenburg, North West
Model:
Jeep Wrangler, 3.8 litres
Body Type:
5-doord hatchback
Contacts

Jaco van der Schyff

0828778115
Item description
Jeep Wrangler Sport 3.8L V6 2007 model. Silver. ARB front bumper with winch. Old man emmo suspention. Hard and soft top. Long distance feul tank. Rock slider side scirts. Sports bonnet. Leather interior. A must for any outdoor person.